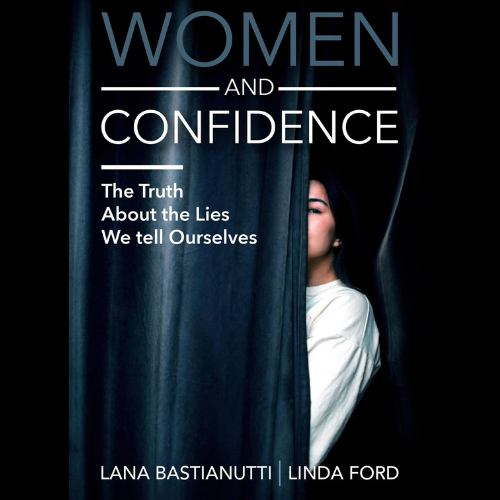 From the Kindle#1 Bestseller; Women and Confidence
In this podcast, we dig into the stories many women have used against themselves and that has held them back from living their life with inner freedom. 
Bastianutti and Ford began to question: why are women still suffering from a lack of confidence? Why are they still playing small? What if, all of us--including the self-help industry--have been looking in the wrong direction about how our experience of insecurity, confidence, or any other feeling state, gets created in the first place. And the bigger question: What causes true and lasting transformation?
Their book, Women and Confidence, The Truth About the Lies We Tell Ourselves, is their answer to all of these questions. Indeed, it makes a bold and revolutionary claim--a complete 180 in fact--that confidence is not something we have to achieve, create, or exercise like a muscle, the popular advice espoused by the self-help pundits, but is actually, an innate quality every single one of us possess and not just a few lucky ones.
Learn more about their book here:
In this podcast:
Reflections about looks, "Am I looking good enough"? 
About looks: Thoughts on aging, how to cope with getting older?
The looks are changing, but there is something behind the scene is NOT changing. 
About the labels, we put on ourselves "I am fat/thin/smart/stupid etc…"
Imagine an island where cellulite is awesome…it's just in our thinking.
Confidence is innate, it is built into us. We are not the "made up" identity we THINK we are.    
The confident woman just DOES things without all the complicated thinking.
Steps to help you feel more appreciated.
Ask for feedback, but don't mistake it for your value. 
How to get perspective on when you are not being recognized. 
Be aware of the rules we make up for ourselves.
We make up what people think of us. 
A lot of women are struggling with the "good girl syndrome" and also with the "angry woman syndrome".
Taking the temperature of the room. 
Stop worrying about what everybody else is thinking of you. 
The imposter syndrome, it's just a lot of thinking taking us away from who we really are. 
We live from the inside and not the other way around.
In the end, a small reminder and tip for you to take into your life! 
ENJOY! 
Please don't hesitate to contact me if you are curious to know more.
With love,
Aja
aja@ajahumm.com